The kitchen is undoubtedly one of the busiest areas in the home during the holiday season. Between being the site of delicious meal preparations to hosting your family and friends, it is sure to see a fair amount of foot traffic over the next few months. As you begin mentally preparing for the busyness of the holidays, make sure to give your kitchen a little love. Quick and easy fixes to get your kitchen ready for the holidays include swapping out old linens for new ones, clearing off unnecessary counter clutter and adding stylish and functional pieces throughout the room.
Here are some of our favorite items for sprucing up your kitchen for the holidays:
Serving Plate
Place small appetizers or the main course on a platter that will wow your guests and complement your food. Look for unique colors and textures to add more interest to the dish's overall presentation.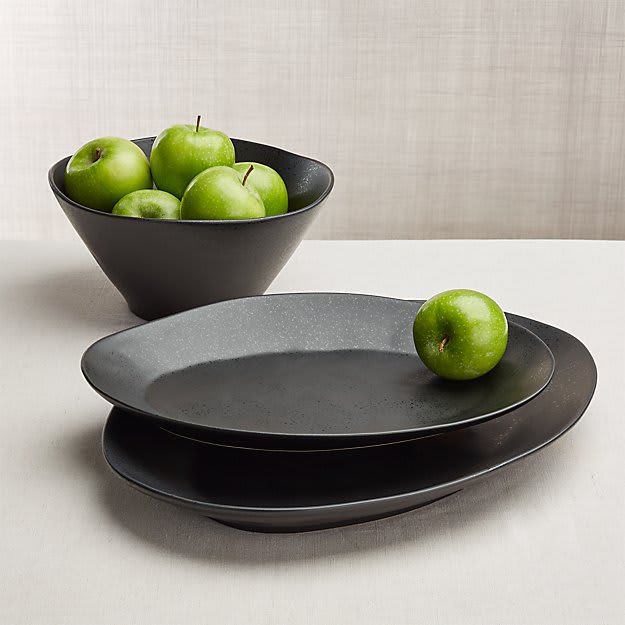 Salt and Pepper Sets
Salt and pepper sets make it easy to add that pinch of salt or dash of pepper. They are also a small but simple way to accessorize your countertops without adding too much clutter.
Target – Thirstystone Marble Salt and Pepper Pinch Set
Crate & Barrel – Hayes Marble and Wood Salt and Pepper Set
Williams Sonoma – Marble & Copper Salt Keeper
Wood Cutting Board
Whether you use it to prepare food or as a rustic charcuterie board, a wood cutting board is a subtle and durable accent piece. Be sure to look up proper care techniques, as some woods may require maintenance for lasting function.
Crate & Barrel – Teardrop Acacia Wood Serving Board
West Elm – Marble + Wood Cutting Board
Sur La Table – Mango Wood Board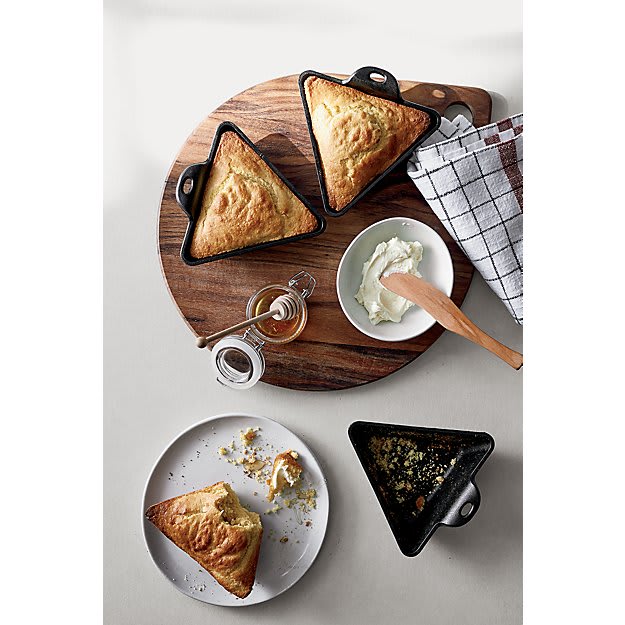 Trivet
Protect your countertops and dining room table with a trivet suitable for the hottest of dishes. Marble is a versatile material and has alternative uses as a cheese board or as a stylish place to organize cooking oils, seasonings or a vase of flowers on your countertop.
Kitchen Linens
Swapping out your kitchen linens is an inexpensive and quick way to refine your space. Opt for neutral linens with stripes to add an understated accent to your kitchen.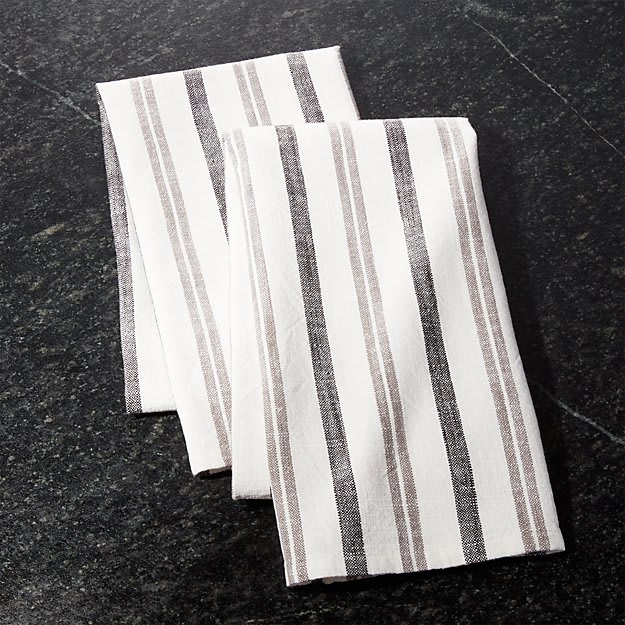 Crate and Barrel, entertaining, holiday entertaining, Kitchen, Kitchen Accessories, Kitchen Decor, Kitchen Style
WRITTEN BY ARIANNA FREDERICK
Arianna Frederick is the communications coordinator for @properties.