Let's take a trip! We are starting a series of blog posts highlighting some of the suburbs where we work. It's not hard to sell some of these cities, each one has it's own history, hangouts, and hidden gems. From dining and shopping to recreation and community activities, let GetBurbed be your Guide!
In this post we will highlight Palatine, Illinois.
Palatine is the seventh largest community in Cook County, and has a thriving downtown area. This is the main draw, as well as standout schools and an easy commute via train or highway.
Fun fact- Palatine was home to the Cook County Fair from 1914 to 1931. The area used as fairgrounds is now a subdivision named Fairgrounds Park.
Landmarks
The George Clayson House, now Museum, is a 1873 residence that has been restored and open to the public. For those of us that love houses - ahem - it's definitely worth a peek!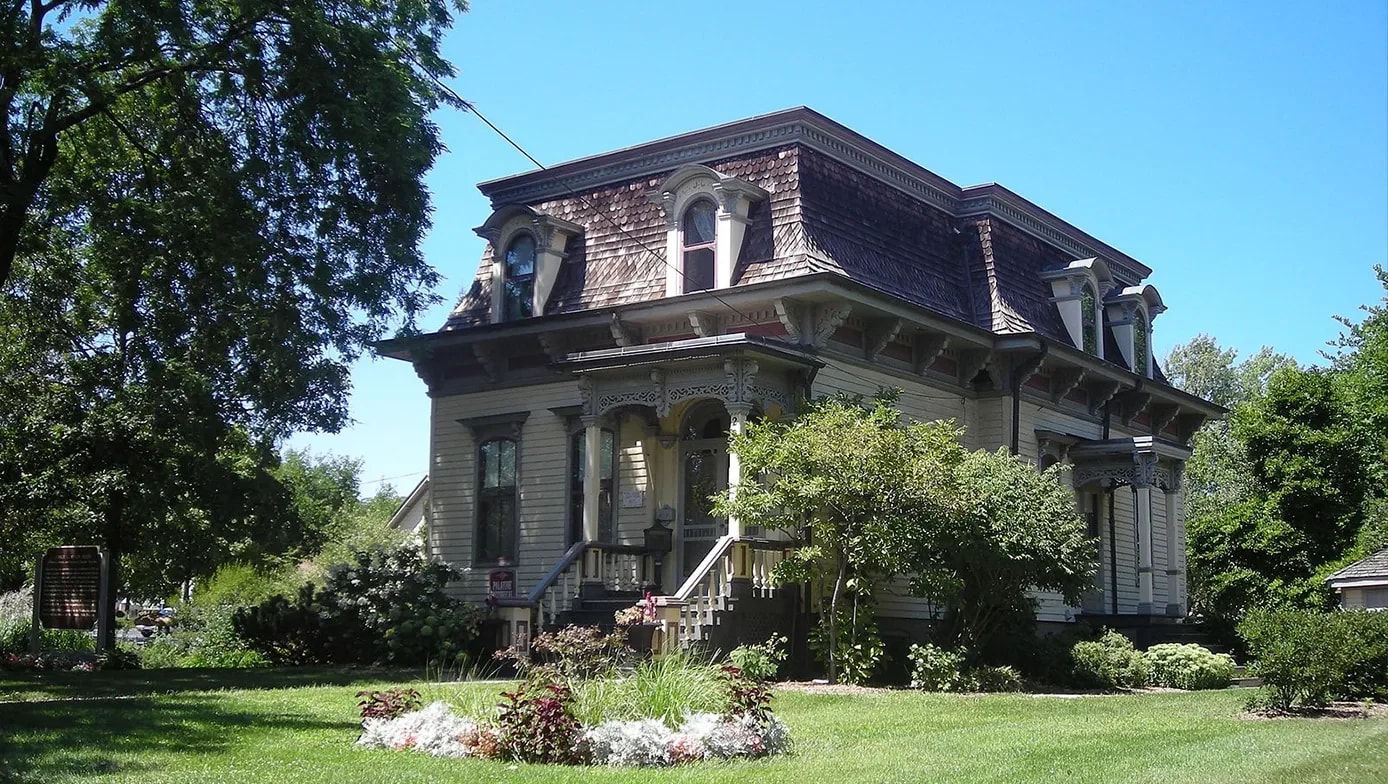 Also, Palatine's water tower is a signature sighting. For those who remember, it was a "lighthouse" before it received a modern makeover in 2001.
Harper College- One of the nation's top (and largest) community colleges.
Entertainment
Cutting Hall Performing Arts Center- This 431-seat auditorium has been a source of live entertainment and acting opportunity within the community for almost 100 years! Enjoy theatrical productions, film screenings, dance recitals, choral performances, band concerts, and more.
Fred P. Hall Amphitheater- A great place in the summer to enjoy free concerts, movies, and recitals. Also the location for Canine Carnival, a pet-friendly event for families and their furry friends!

Image credit: Palatine Park District
Palatine Street Fest- Drawing people from all over the state, this street fest is one of the best! Live music, kids activities, amazing food vendors, crafts and so much more.
Hometown Fest- Another yearly draw for the city, this is Palatine's Fourth of July Celebration. The festival includes fireworks, entertainment, food vendors, a parade, carnival, business expo and craft fair.
Nellie's Gastropub & Concert Hub- A Palatine staple that has been known to bring in famous bands and host amazing concerts! The craft beer and food selection is pretty amazing too.
Eating
Sweet C's Bakery- A local favorite making handmade cakes, cookies and sweet treats
Morkes Chocolates- Known for their handcrafted chocolates and confections. They also host classes and parties for some hands-on fun!
Chicago Culinary Kitchen- A local BBQ favorite in a low key location, self described "rustic mall joint", also providing specialty weekend items paired with craft beer flights & wine.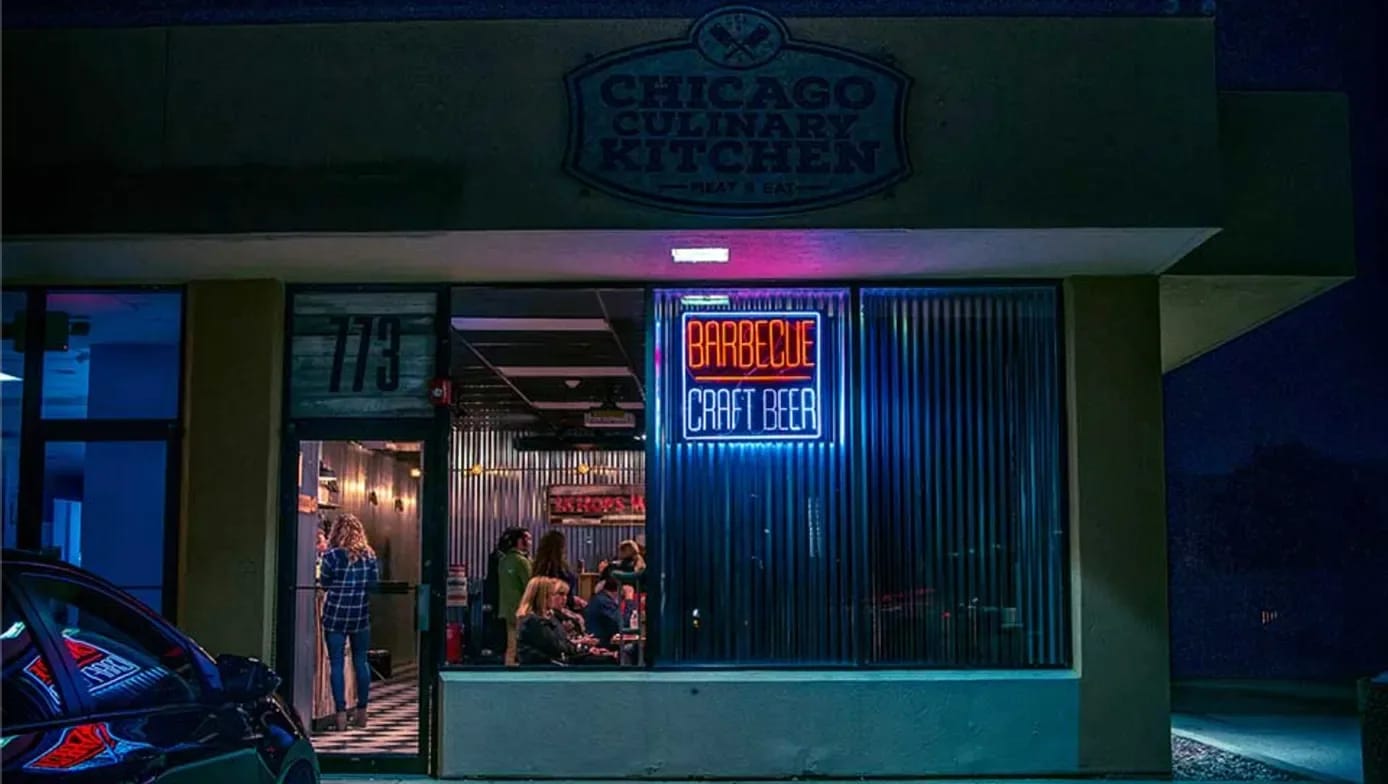 Image credit: Chicago Culinary Kitchen
Artistic Cuisine- Rated Travelers' Choice on Tripadvisor, this is a vibrant, intimate restaurant serving up authentic Argentinean cuisine.
Mexico Uno- A cozy cantina that offers mouth watering Mexican dishes that don't break the bank!
Daisy's Malt Shoppe- It hasn't been around long, but it was a fast favorite for locals. Their creative menu never gets old!
Brandt's of Palatine- An established pub that's been in place 50+ years just knows what they're doing. Trust us, try a burger.
Ramen House Shinchan- Located in an unassuming strip mall, they dish out the very best ramen around. Slurp it up!
Shopping
Foxglove Cottage Gift Shop- A staple in downtown Palatine offering a myriad of gifts and even gift wrapping on site!
The Mill- Another must visit downtown shop with California-cool home decor and gift shop that also offers custom built furniture, workshops, and pop-up shops and events throughout the year.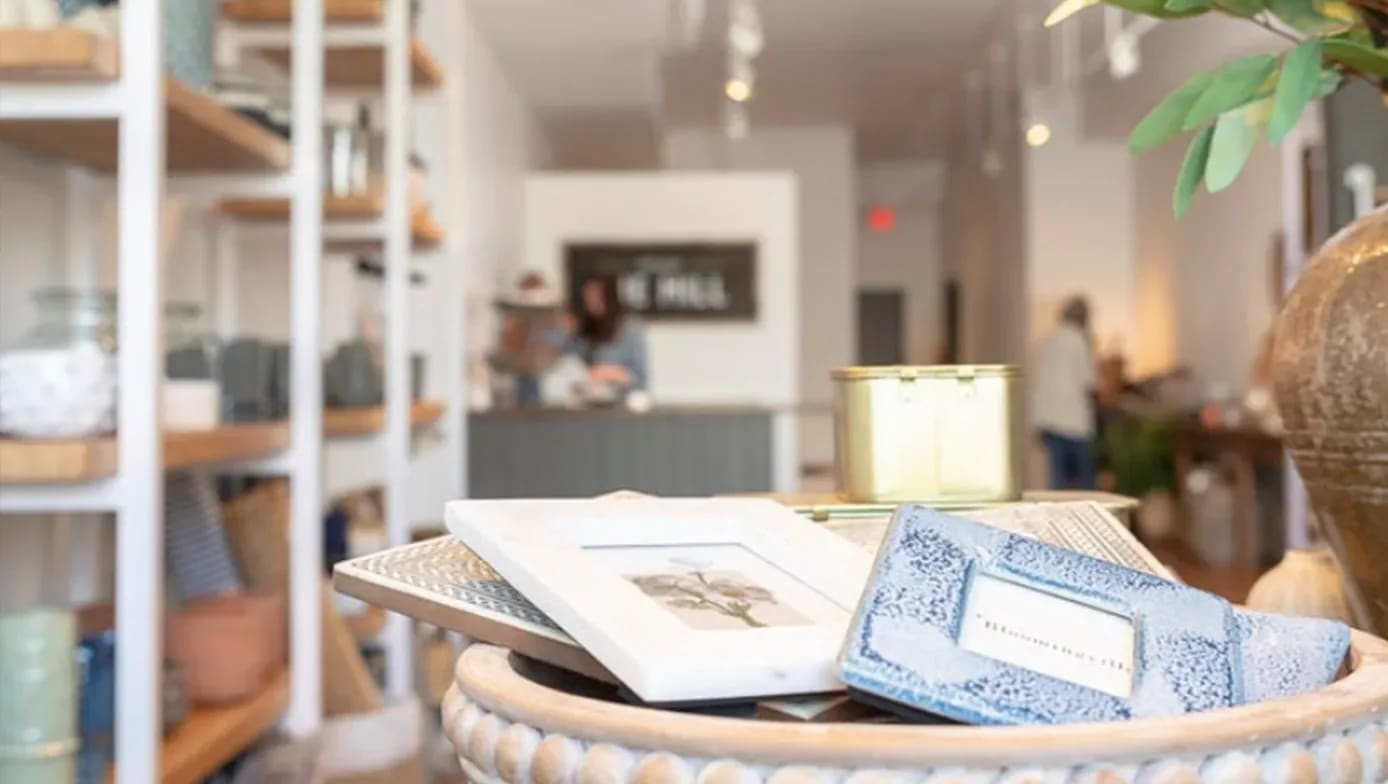 Image credit: Shoppe The Mill
Coquelicot Gallery and Cafe- Part art gallery, part gift boutique, part cafe. A match made in heaven!
Anne's Unique Boutique- A family owned and operated upscale consignment shop that just celebrated 45 years in business!
Outdoor & Explore
Deer Grove Forest Preserve- Cook County's first forest preserve features nearly 2,000 acres of trails, sledding hills, bird watching, fishing and so much more!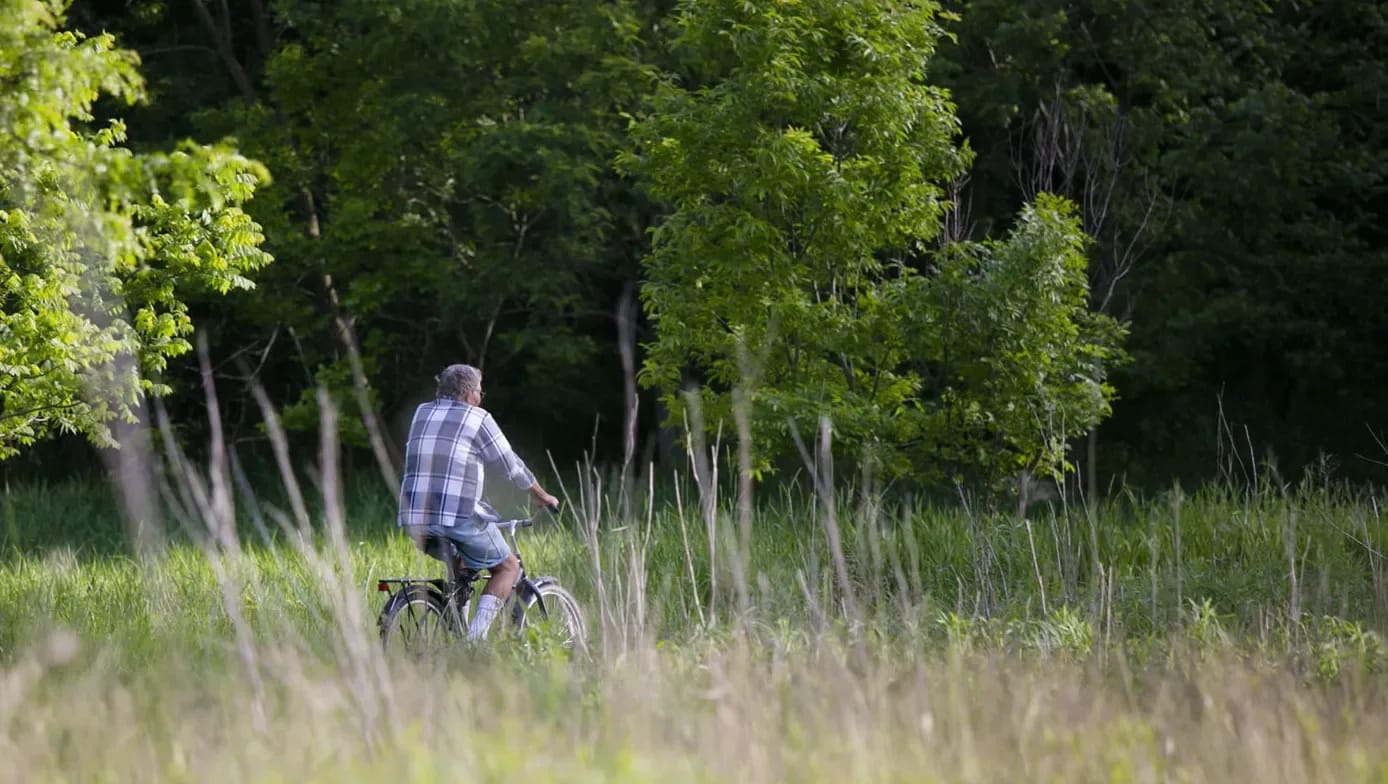 Image credit: Forest Preserves of Cook County
Palatine Park District- The Community Park/Center, Birchwood Recreation Center and Falcon Park Recreation Center all offer indoor activity space including indoor turf fields, gymnasiums with basketball and volleyball courts, banquet/meeting rooms, and walking track.
Palatine Stables- This equestrian facility is owned and operated by the Palatine Park District and offers classes, events, and boarding.
Palatine Hills Golf Course & Clubhouse- A beautiful 6,800 yard, 18-hole, par 72 championship course with six sets of tees that provide a challenging yet enjoyable experience for golfers of all skill levels.
Pools- Palatine Park District provides the community with three outdoor aquatics facilities, including Birchwood Pool, Eagle Pool, and Family Aquatic Center.
Take advantage of the Original Bike Taxi, a Palatine based transportation company helps cyclists get from point A to point B.
Schools
Palatine is part of Community Consolidated School District 15 for public elementary schools and Township High School District 211 for public high schools. For information and school ratings, click here.
Housing Data
New Listings are up, Under Contact Listings are up and Median and Average Sales Prices are up and Interest Rates remain low as we write this post- 1/14/21. It's the perfect time to buy and sell. Contact us for current data on the housing market in Palatine!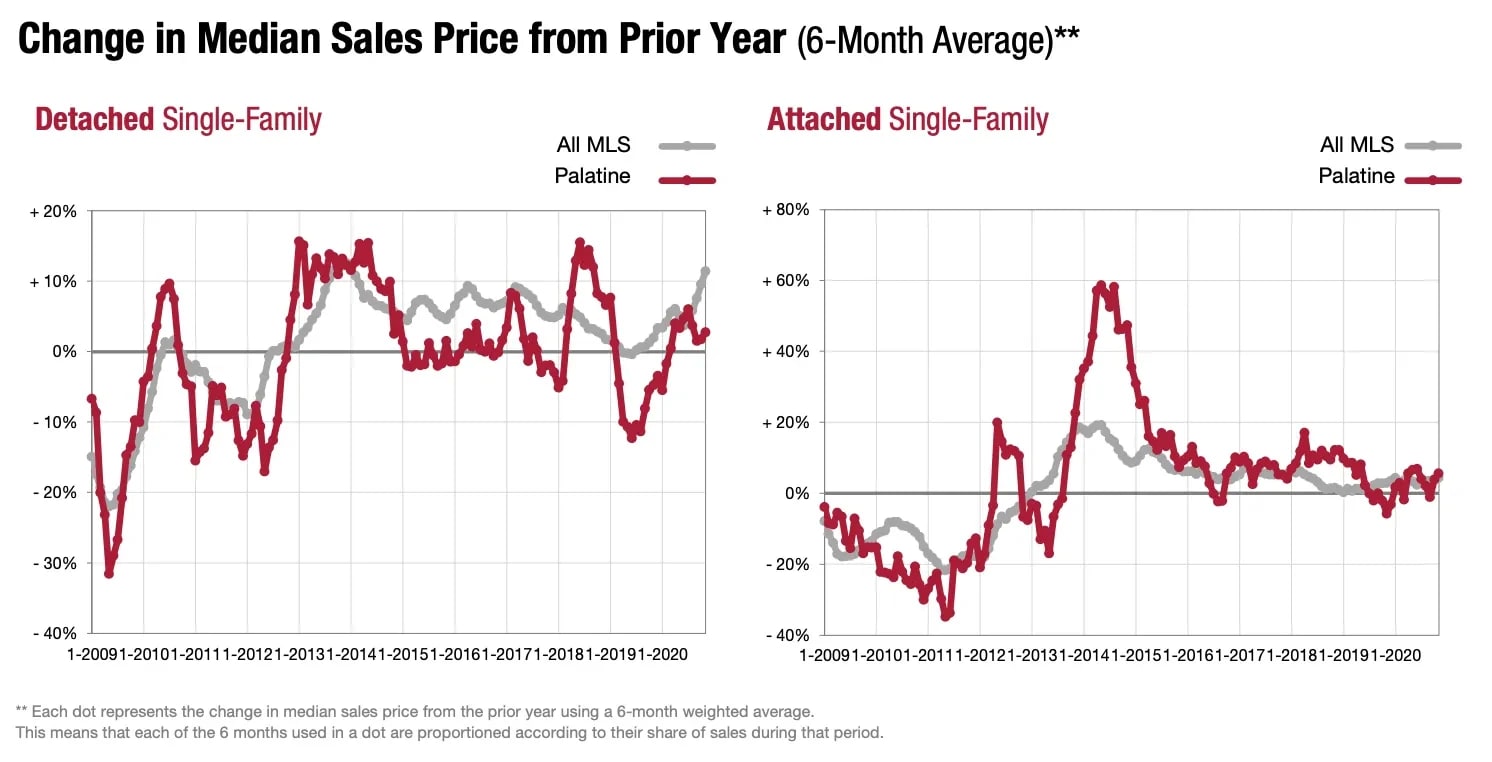 **Interested in living in Palatine? Contact us at 773-383-2490 or [email protected] for all current listings or information on buying, or selling, in Palatine.