The days may be getting shorter, but don't let that fool you into thinking there aren't plenty of activities to fill your fall calendar. Between brews and boos, you'll have no trouble staying busy whether you're on the North Shore or heading to the city. Here are some events to check out this fall.
Chicago Beer Fest
Craft brews have exploded in popularity over the last few years, and Chicago has embraced the trend with a variety of festivals. One of the largest is the Chicago Beer Festival, which will be held inside the Field Museum on October 8th from 7 to 11 p.m. Not only will the event feature over 65 breweries showcasing fall seasonal beers, but some of the museum's exhibits will be open for viewing as you enjoy your favorite ale.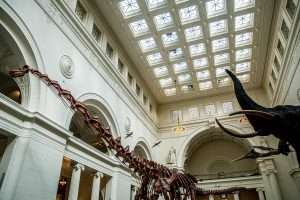 Croctoberfest
Move over Oktoberfest, you've been replaced by reptiles! Each Sunday from 10 a.m. to 1 p.m. in October, the Wildlife Discovery Center at ELAWA Farm in Lake Forest will host Croctoberfest. The five-week event will allow guests of all ages to experience Crocodiles and other reptiles up close and personal in a safe environment. There will be additional programs occurring in conjunction with the reptile demonstrations.
Northwestern Football
There's nothing like having a Big Ten football stadium in your own backyard. Head to Ryan Field in Evanston to watch the Northwestern Wildcats go head-to-head against gridiron rivals. The team is scheduled to have seven home games this season, so get ready to break out your purple and white.
Night of 1,000 Jack O'Lanterns
Kick off the spooky season in Glencoe at the Chicago Botanic Gardens, where over 1,000 hand-carved pumpkins will light up the night. Night of 1,000 Jack O'Lanterns runs from October 12-16th and October 19-23rd and tickets can be purchased online. The event features professionally carved pumpkins – some as large as 150 lbs – with images of Halloween characters and celebrities, as well as nods to Chicago. Take in the festive atmosphere with music, carving demonstrations, snacks, and sips.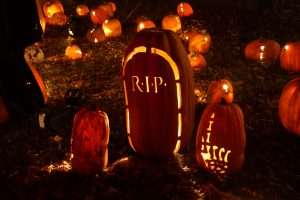 Haunts and Hayrides
Both are just a short drive from the North Shore, Goebbert's Pumpkin Farm, and Didier Farms offer an endless array of fall activities. Whether it's a corn maze, haunted house, hayride, or pumpkin patch, both locations are fun for all ages.
Antiques and Modernism Show
For over 50 years, Winnetka's Community House has hosted the Antiques and Modernism Show featuring dealers from around the country. Held from November 4-6th, this year's event invites attendees to explore or purchase an array of distinctive merchandise and will also feature speakers and design workshops. If you're looking for heirloom furniture, ornate rugs, or exceptional pieces of jewelry, this is the place to be!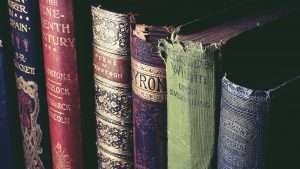 Open House Chicago
Throughout October, the

Chicago Architecture Center

hosts Open House Chicago, a free public festival that offers self-guided history and architecture tours around Chicago and surrounding suburbs. In previous years, participants have toured everything from theaters to notable apartment buildings and historic homes.