We are so excited to officially announce GETBURBED BITES! August 3rd-September 13th, each week we will team up with a different Arlington Heights establishment to offer a designated dish named after us. When someone orders our namesake nosh, a percentage of the proceeds will be donated to Arlington Cares, a local not-for-profit that assists residents who are in need of temporary economic support. GetBurbed will then match all contributions! Please come on out each week (as many times as you'd like!!) and support local business AND Arlington Cares!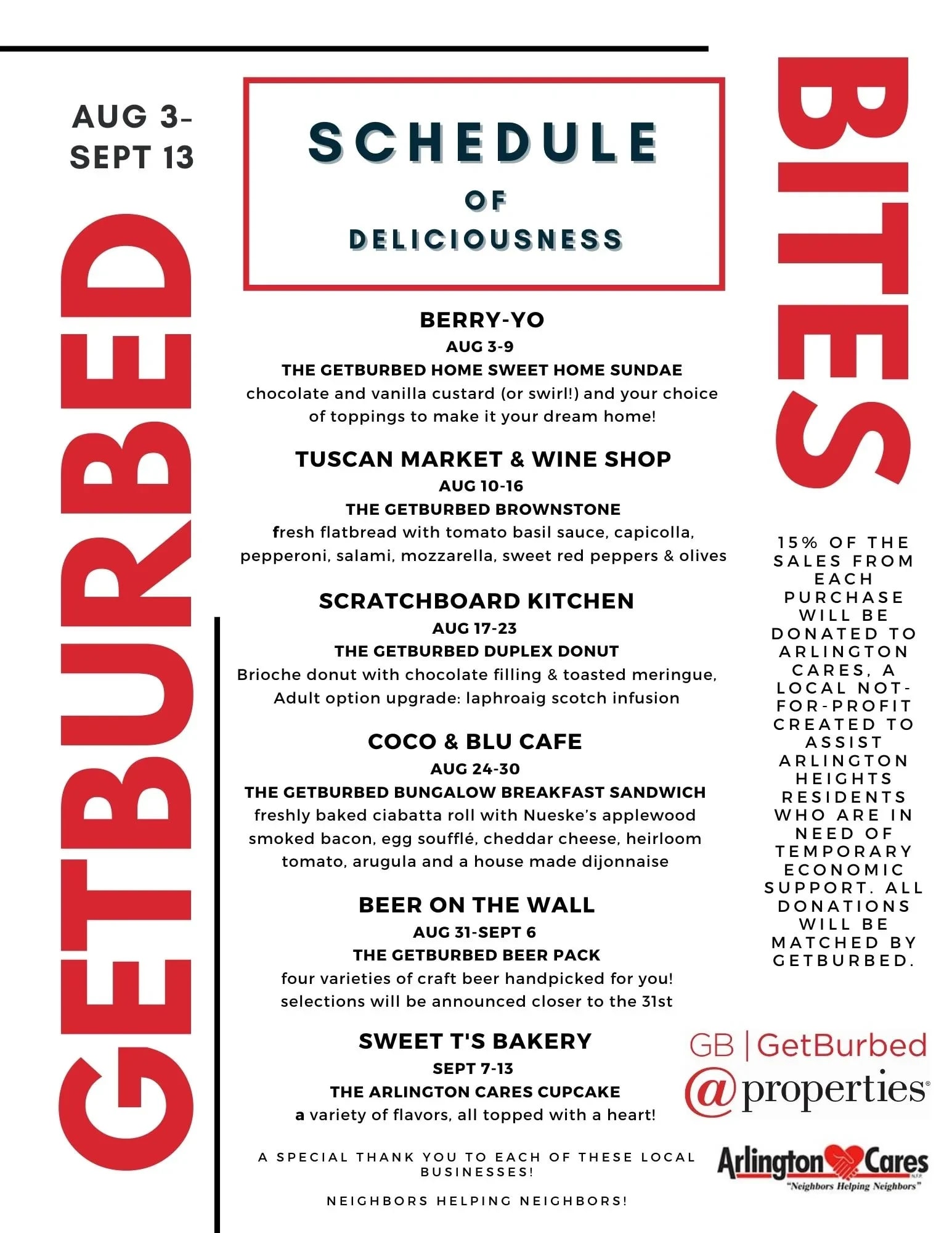 Check out this lineup!! Berry-Yo, Tuscan Market & Wine Shop, Scratchboard Kitchen, Coco & Blu Cafe, Beer on the Wall and Sweet T's Bakery!
Thank you to each and every business for supporting a good cause. Let's support them right back!!