Don't Be Left Out in the Cold: 6 Reasons Why Winter Is a Great Time to Buy a Home
The snow is piling up outside. It's probably time to shovel the driveway – again. Once more, winter has made you curse your inability to buy the house you want in these kind of weather conditions. Might as well just wait until spring, when it will be so much easier to leave the house and check out potential new homes.
Hold on. Cabin fever may have prompted you to think the wrong way. It's time to chill out. Forget what you've always heard about happy homebuyers flocking to purchase their dream homes only as the birds chirp or as the leaves turn colorful. Throw on your scarf and winter coat. Here are six reasons why winter is a great time to buy your home.
Shop for a home without the frenzy
There's less competition for buyers in the winter. According to the National Association of Realtors, transactions typically slow down in the winter; along with November, the winter months of December, January and February are the slowest months of the year for home purchases. How leisurely are these months? Compared to peak season, housing sales can decline more than 30 percent. Seasonality definitely has an impact on how many houses are sold across the United States. After all, who wants to attend an open house in a snowstorm?
You do, because that means you likely can spend more time looking over a home to make sure you want to buy it. You won't be jostled by others. You can look closely at the size and structure of the kitchen, where your favorite painting could be hung in the living room and whether the master bedroom has enough closet space. In general, you can be more selective about the home you buy.
Save money on your purchase
Who doesn't like saving money? The lack of buyers in the winter means bidding wars are highly unlikely, and you may be able to negotiate a price to your liking.
In fact, take your time, because the lack of competition combined with the sellers' eagerness to strike a deal gives you an advantage. They may even be willing to relax some of the contingencies to get you into the house or agree to your move-in date even if that means they are forced to depart earlier than expected.
In other words, the immutable economic laws of supply and demand are in your favor. And that doesn't happen every day, so definitely take advantage of it. Zillow reports that homes listed in late December sell for 1.5% less on average. When we're talking about what is likely the largest investment of your lifetime, even that small percentage can save you thousands of dollars.
Sellers who stay on the market over the holidays are eager to unload their home
This won't be a Christmas to remember for the sellers, as potential buyers tromp through their decorated home and maybe even knock down an ornament while checking out the Christmas tree (which may be barren of presents under it, as sellers have been busy showing their home). At the same time, they are unlikely to be deluged with people interested in buying, so you have the upper hand as they want to start enjoying the holiday season without visitors as quickly as possible.
To start the new year right, they are motivated to avoid relisting their house in the spring (remember it looks bad for a home if it's been on the market an unusually long time, so the owners may not want to keep it on during the slow months of January and February).
In fact, make sure to check out how long the home has already been listed – if it's been many months, the sellers may be at the point of being willing to accept a surprisingly low offer, even if it's not quite what they hoped for. After all, they'll do anything to stop the kids' complaints about all of the strangers hanging around during the holidays. If they share a cup of egg nog with you, that may be the sign of them saying please, please just make us an offer.
You're seeing the home under the worst possible conditions
You won't be driving up to a scene where trees are in bloom, the grass is immaculate and the sun is casting a glow on your potential new home. Instead, it's more likely the trees and grass will be covered in snow, the sky will be overcast – and you may even need to navigate patches of ice to get into the house. Winter is the worst season for a house to live through.
Though it sounds treacherous, there are advantages to enduring the elements to see a house. On the outside, you can check out the curb appeal when nature is not helping the perception. Inside, you can see how the mechanical systems hold up under the worst possible weather. You'll see if any leaks are dripping from the ceiling from snow stuck on the roof. You can even ask the owner to light a fire to make sure the fireplace works properly. It should put your mind at ease that you'll face few if any surprises in terms of how the house operates once you move in.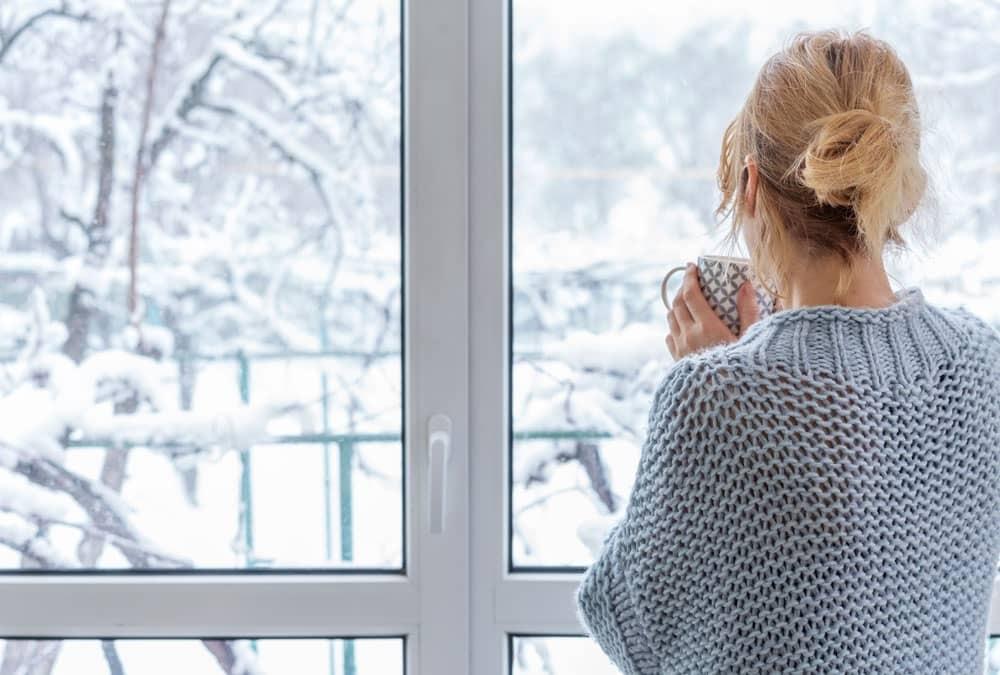 Enjoy fast closings
All parties involved in the homebuying process – from your real-estate agent to your mortgage lender to the person hired to conduct the appraisal, among many others – are less busy than they would be during other seasons. When you consider how many steps are involved with buying a house, this is great news.
As noted above, the winter is traditionally a slow time for home sales, meaning the key players involved can react quickly to help you secure your dream property. Your agent can get you into houses easily, and your mortgage lender can focus more on your application since there are so few others he or she needs to process. Underwriters are poised to assess risks at a faster pace.
Overall, that adds up to a quicker closing than any other time of year. And if the home is as good as you think it is, you'll be much happier enjoying its amenities as soon as possible.
Move in quickly
While it may not be much fun to see your furniture come inside your new home covered with snow, it will be much easier to hire movers in the winter than during any other time of year. They will be eager to have a job during such a slow season. There shouldn't be any bottlenecks caused by movers agreeing to take on too many customers at once. And they won't be in as much of a rush to get this job done to get to others, which could mean fewer mistakes (think tables knocking holes in a wall or a chair leg breaking off).
As long as you are flexible on the timing of buying a home, the winter is a great time to make the purchase. You will enjoy sellers willing to make deals along with open houses with little competition among other buyers. You will find that those involved in the homebuying process – taking a break from the busier homebuying seasons – will be eager to help you deal with all aspects of your transaction. Since it's never easy to time the market, focusing on the time of year where you have as many advantages as possible makes the most sense – and that time is winter. So don't get cold feet – start planning your winter home purchase today!
All information provided in this publication is for informational and educational purposes only, and in no way is any of the content contained herein to be construed as financial, investment, or legal advice or instruction. Proper Rate, LLC. does not guarantee the quality, accuracy, completeness or timelines of the information in this publication. While efforts are made to verify the information provided, the information should not be assumed to be error free. Some information in the publication may have been provided by third parties and has not necessarily been verified by Proper Rate, LLC. Proper Rate, LLC. its affiliates and subsidiaries do not assume any liability for the information contained herein, be it direct, indirect, consequential, special, or exemplary, or other damages whatsoever and howsoever caused, arising out of or in connection with the use of this publication or in reliance on the information, including any personal or pecuniary loss, whether the action is in contract, tort (including negligence) or other tortious action.